Deputy Editorial Director, News (Remote)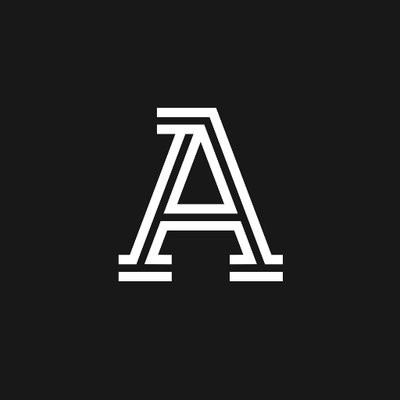 The Athletic
United States
Posted on Tuesday, May 2, 2023
About Us
The Athletic is a digital sports media company that brings true sports fans closer to the athletes, teams and leagues that captivate their attention. We serve a multi-faceted audience that craves a richer connection and understanding with immersive storytelling and a like-minded community of fans. Founded in 2016 and with major operational hubs in San Francisco, Los Angeles, London and Melbourne, we empower a truly global team of more than 600 creators and cover more than 250 professional sports and collegiate teams across the United States, Canada and the UK. Our newsroom has produced thousands of in-depth reports along with more than 120 podcasts and other forms of premium content. Put simply, The Athletic is at the center of a sports fan's universe.
The Deputy Editorial Director, News role will partner closely with the Editorial Director News to oversee news of all the leagues we cover, aside from soccer. This role will lead in elevating our live coverage and game experiences.
Responsibilities
Functions as deputy to the Editorial Director, News, working directly with that role on daily operations.
On a day-to-day basis, the Deputy Editorial Director partners with the Editorial Director in supervising the staff across all news platforms.
Helps to oversee the daily operations of a distributed newsroom.
Works closely with the Editorial Directors across News in editing stories for visual, audio and video, and digital print content across various platforms.
Oversee a distributed team of journalists and editors.
Manage and develop a forward-thinking staff, inspiring remote workforce and creating unified, multicultural, multi-national, diverse and inclusive teams.
Oversight and production of big-picture special projects, which includes planning, and overseeing editorial content, that span across city sites, national verticals or both.
Oversight of our weekly or bi-weekly thematic packages, which are done in conjunction with our national and local editors and writers.
Manage quality control efforts across content platforms.
Management of departmental operating budget.
Partner with various key stakeholders to ensure that company initiatives are defined.
Communicate expectations and supervise work of direct reports, schedules staff and conducts performance evaluations in coordination with the Editorial Director, News.
Assists the Editorial Director, News in hiring and coaching of staff.
Advise Editorial Director, News on the day-to-day operations of the news department.
Requirements
Extensive knowledge of sports.
10+ years of journalism experience creating premium content across digital platforms, in a newsroom leadership role, and in breaking and live news.
Extensive experience managing, hiring and developing staff.
Demonstrated ability to develop and deliver on major initiatives, lead effective teams, and to oversee newsroom systems and processes.
Excellent people management skills.
Track record of developing strong and trusting relationships, managing a broad set of stakeholders, collaborating and building consensus.
This is a remote-based role in the United States.
The Athletic offers unique perks and benefits to all full-time employees based on their country of residence. Our comprehensive US benefits package includes:
- Highly competitive, employer-contributed medical, dental, vision, basic life and disability insurance plans.
- Savings accounts for medical, wellness, and childcare expenses.
- 401k retirement savings plan and employer match.
- Paid time off including paid sick leave, 11 paid holidays, up to 20 days of accrued paid time off, and up to 20 weeks of Paid Parental Leave.
For international candidates: Our global benefits packages offer similar benefits and perks, competitive to the local market.
The Athletic Media Company is an equal opportunity employer and enthusiastically encourages people from all backgrounds and experiences to apply. The Athletic will consider all applicants without regard to race, religion, color, national origin, ancestry, physical and/or mental disability, medical condition, genetic information, marital status, sex, gender, gender identity, gender expression, transgender status, age, sexual orientation, military or veteran status, or any other protected characteristic under applicable law.
Click here to review our Applicant Privacy Notice, which describes how and when The Athletic Media Company collects, uses, and shares certain personal information of job applicants and prospective employees.